Iaponiki's history since 1973
The cornerstone of our success has always been our dedication to development. Since our establishment in 1973, our values remain the same and they have led us to the position we stand in today.

1973 - Establishment of the company focused mainly on spare parts trade for Japanese cars. The first outlet opens on Mesogeion Ave., in Ambelokipi.

1983 - The company is transferred to a privately owned 6-storey building in Kifisos which housed all the business departments, inclusive of storage and management, whilst the outlets stand at 5.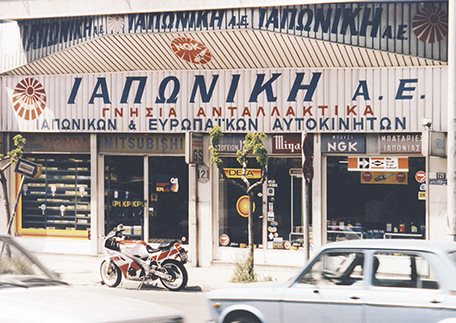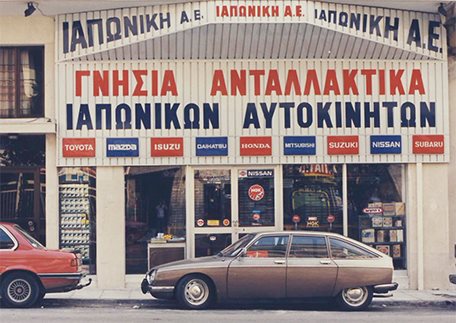 1988 - 1992 – Commercial agreements with major European and Japanese spare parts manufacturers: LUK, Denso, Aisin. The network of outlets comprises of 7 stores all over Greece.
1998 – Iaponiki S.A. becomes a member of TEMOT, the network of automotive Aftermarket companies. The company has at this point 15 outlets and employs 130 persons.
1999 – The company obtains a leading position in the Greek aftermarket, having entered a new growth cycle after the changes in the shareholder's board.
2002 – Iaponiki S.A. extends its partnership with Robert Bosch and they develop together the car repairer's network BOSCH CAR SERVICE.
2003 - 2007 - The company invests in Technical Training & Technical Support Services for tis clients by hosting seminars and providing a hotline support number for technical advice.
2008 - Iaponiki S.A. actively supports the development of the AUTOFIT car repairer's network, in cooperation with ΤΕΜΟΤ International.
2013 - IAPCAT, the online catalogue of the company for PC users as well as iOs & Android mobile users makes its appearance. This is also the year of the first edition of Iaponiki's corporate magazine "Entos Dromou" (On track).
2017
-
2020
– Iaponiki S.A. has its own privately owned logistics facilities, serving the 23 outlets of the company's sales network.